Let's face it:riding a board makes you hungry. With a culture deeply rooted in boardriding, California has a number of eateries that have grown a reputation and developed into iconic locations to gorge out after a session. Here are some of the most notable.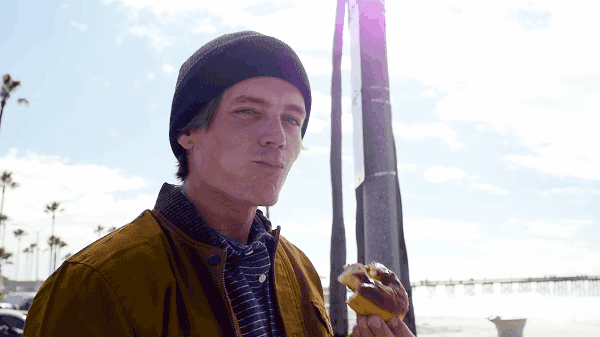 Sugar Shack, Huntington Beach
This place has the vibe of a classic American diner — probably because it is one. Sugar Shack has been crafting smiles out of pancakes and hot coffee since 1967. It's owned by a local surf family and is a must-hit in HB
Al Cappucino, Newport Beach
An inconspicuous hole-in-the-wall tucked into a small plaza, Al Cap would be easy to pass by if you hadn't laid eyes on this guide. It's a local favorite and for good reason. Try the Al Cap special bagel and send us a thank you note.
Pedros Tacos, San Clemente
Their slogan: World's best tacos since 1986. We'll let you be the judge of that. Just be sure to grab some hot sauce on the way to your judging bench
Seaside Market, Cardiff
An upscale grocery store with a food counter, Seaside's got it all. You can eat super healthy. Or super not. They do a tri-tip that is locally known as "Cardiff Crack." Quiksilver assumes no responsibility for any potential addictions.