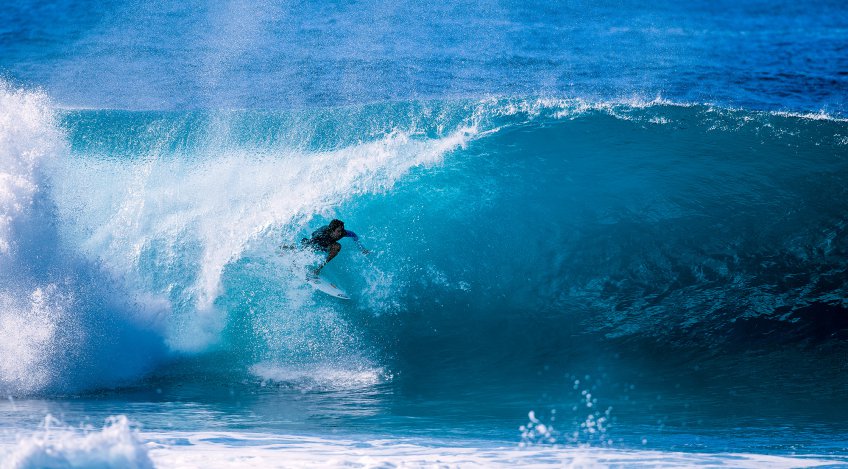 Playing with fire is one thing. But playing with Pipeline is a whole 'nother beast. Where fire is predictable, Pipeline is spontaneous. You never know what the wave has in store for you. It could kill you. It could give you the best moment of your life. That's what keeps us all playing the game. Unfortunately, we don't always win.
Yesterday, while warming up for the Volcom Pipe Pro, our boy Gabriel Villaran broke his leg. He had to straighten out on a wave and the lip chased him. It exploded on him with the force of all the Pacific and compressed him to hell. Luckily, a crew of kind hearts was nearby to assist him out of the water. While we would have loved to see Gabriel compete, we're just happy he's OK. And we know he's going to come back better, faster, stronger and more motivated for another dance with the beast.
See the wipeout here.