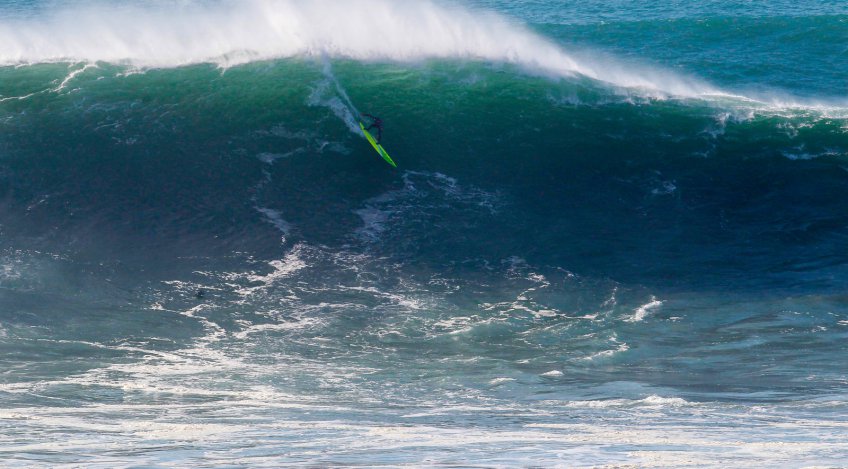 Skill. Commitment. A little bit of luck, and a whole lot of flare. That's what it takes to win a Big Wave World Tour event. And that's exactly what Jamie Mitchell did today at Nazaré. Photo Credit @ricarbravo
The waves at the Portuguese phenomenon were huge. Scary huge. Psycho huge. Huge enough to shatter records and earn the wide-eyed attention and elevated heart rates of the entire world. In other words, they were the type of conditions Jamie thrives in.
The Quiksilver Waterman won every heat he surfed and finished way ahead of the pack in the final. Yet he was still, of course, gracious and humble about it all. He mostly just seemed to feel fortunate to be part of a historic day for surfing - especially because everybody actually survived.
That said, survival seemed to taste a little sweeter when it's served with a tall glass of champagne. Congrats to Jamie, and to everyone who competed!