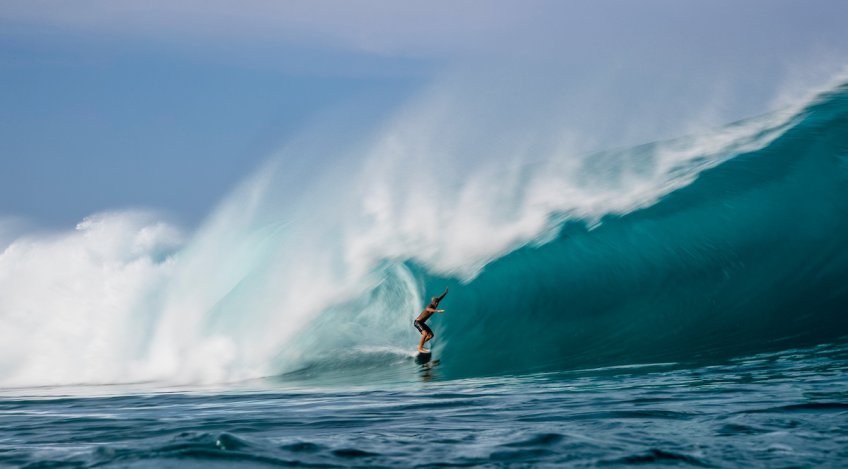 Every generation of surfing has had a crew of surfers who thrive at Pipeline. But over the years, there have been a select few who have flat-out owned the place in their prime.
We're talking guys like Butch Van Artsdalen, Gerry Lopez, Tom Carroll, Derek Ho, Kelly Slater and Jamie O'Brien. Guys that seem to have a bizarre, almost-psychic rhythm with the wave. Guys that have shoved surfing forward one tube at a time.
Koa Rothman is putting his name in that category.
He's been doing well at Pipe for a while — getting covers, making noise, etc. But this year was a banner one for him. He won both the Backdoor Shootout and Wave Of The Winter. Thats' huge — it's a feat nobody else has ever accomplished. Seasons don't really don't get any better than this.
Let him take you through the winning wave, right here. Congrats Koa!