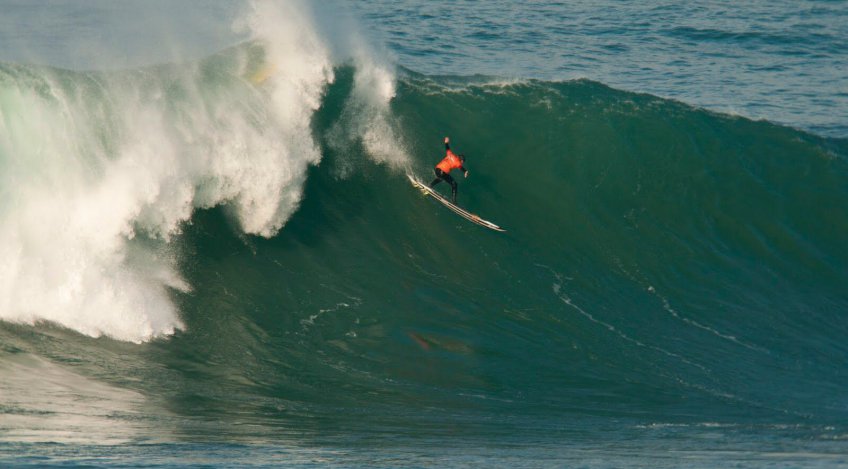 Success in big wave surfing is all about boldness. It's about acknowledging risk and subsequently ignoring it. It's about making eye contact with a bull and charging at its horns — which is exactly what Natxo González did a few days ago during a big wave event at La Vaca Gigante.
That name of the wave loosely translates to "the gigantic bull." Natxo rocked up and grabbed horns all day long, earning the event's only perfect 10 and beating an international field of steeds. He went home with a big trophy and an even bigger smile — you couldn't write up a better way to kick off winter for the Basque charger. Especially because there's more swell coming.
We know exactly how Natxo will be approaching it.