The Quiksilver in Memory of Eddie Aikau, a WSL Specialty Event, has been officially been called ON for Thursday, February 25 at the world-renowned Waimea Bay with an 8am start. Conditions are in the giant category with wave face heights of 45 to 55 feet and occasional close-outs across the bay. Today's swell is the second of two giant back-to-back swells to hit Oahu's North Shore this week.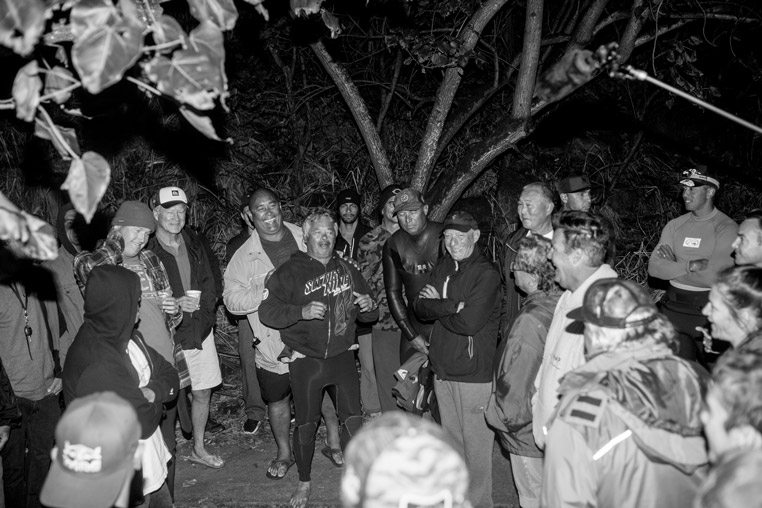 Today's "Eddie" is being contested by 28 invitees, including defending Eddie winner and BWT current rankings' leader Greg Long (USA); Clyde Aikau (HAW), Eddie's brother and winner of the second Eddie event; and 11-time World Champion and 2001/2002 Eddie winner Kelly Slater (USA).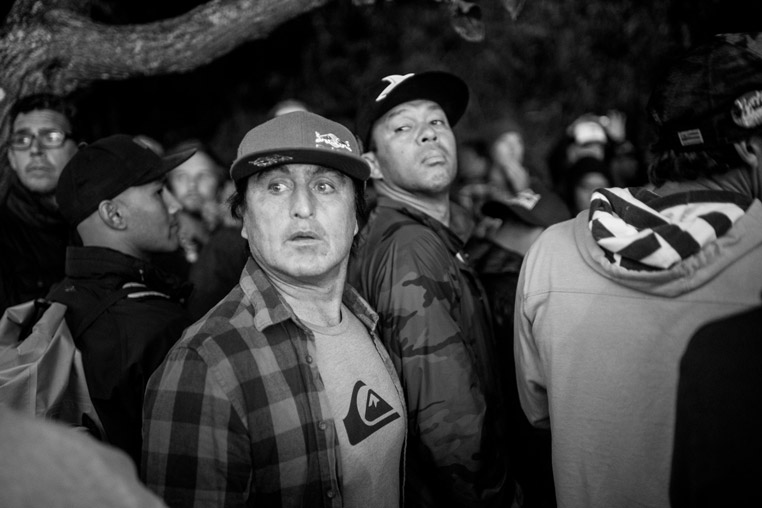 Unfortunately, the Frenchman Jeremy Flores will be missing this edition. Stucked in Reunion Island for a ceremony in memory of the shark attacks victims occurred over the past 5 years, the only Eddie European invitee wasn't able to get on time in Hawaii for the event. He is replaced by Koa Rothman (Haw).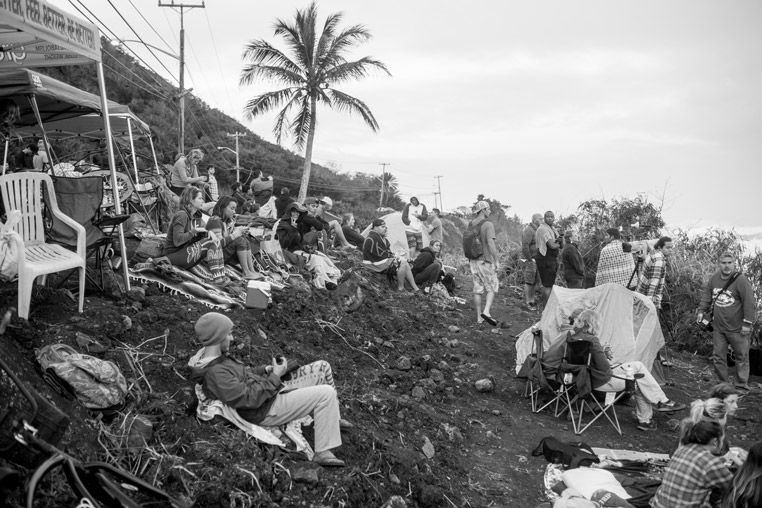 In the six years since this event last ran, technology has advanced considerably in the world of big wave riding and this will be the first year that participants have the option of wearing a specially designed inflatable vest. To ensure surfers safety, Quiksilver has developed in collaboration with Aqua Lung a new generation of big wave equipment, the newly released Quiksilver x Aqua Lung Inflatable Vest. This will be vital equipment for athletes given today's conditions.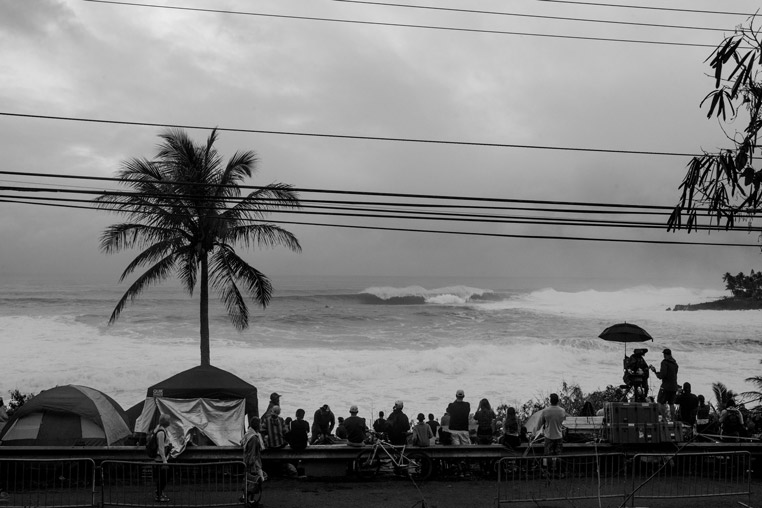 Round 1/Heat 1
Shane Dorian (HAW), Kohl Christensen (HAW), Greg Long (USA), Ramon Navarro (CHL), Sunny Garcia (HAW), Ross Clarke-Jones (AUS), Jamie Mitchell (AUS)
Round 1/Heat 2
Kelly Slater (USA), David Wassel (HAW), Grant Baker (ZAF), Reef McIntosh (HAW), Jamie O'Brien (HAW), Aaron Gold (HAW), Tom Carroll (AUS)
Round 1/Heat 3
John John Florence (HAW), Mark Healey (HAW), Clyde Aikau (HAW), Nathan Fletcher (USA), Noah Johnson (HAW), Peter Mel (USA), Takayuki Wakita (JPN)
Round 1/Heat 4
Bruce Irons (HAW), Makuakai Rothman (HAW), Ian Walsh (HAW), Danilo Couto (BRZ), Kala Alexander (HAW), Mason Ho (HAW), Koa Rothman (HAW)
Round 2/Heat 1
Shane Dorian (HAW), Kohl Christensen (HAW), Greg Long (USA), Reef McIntosh (HAW), Jamie O'Brien (HAW), Aaron Gold (HAW), Tom Carroll (AUS)
Round 2/Heat 2
Kelly Slater (USA), David Wassel (HAW), Grant Baker (ZAF), Ramon Navarro (CHL), Sunny Garcia (HAW), Ross Clarke-Jones (AUS), Jamie Mitchell (AUS)
Round 2/Heat 3
John John Florence (HAW), Mark Healey (HAW), Clyde Aikau (HAW), Danilo Couto (BRZ), Kala Alexander (HAW), Mason Ho (HAW), Koa Rothman (HAW)
Round 2/Heat 4
Bruce Irons (HAW), Makuakai Rothman (HAW), Ian Walsh (HAW), Nathan Fletcher (USA), Noah Johnson (HAW), Peter Mel (USA), Takayuki Wakita (JPN)