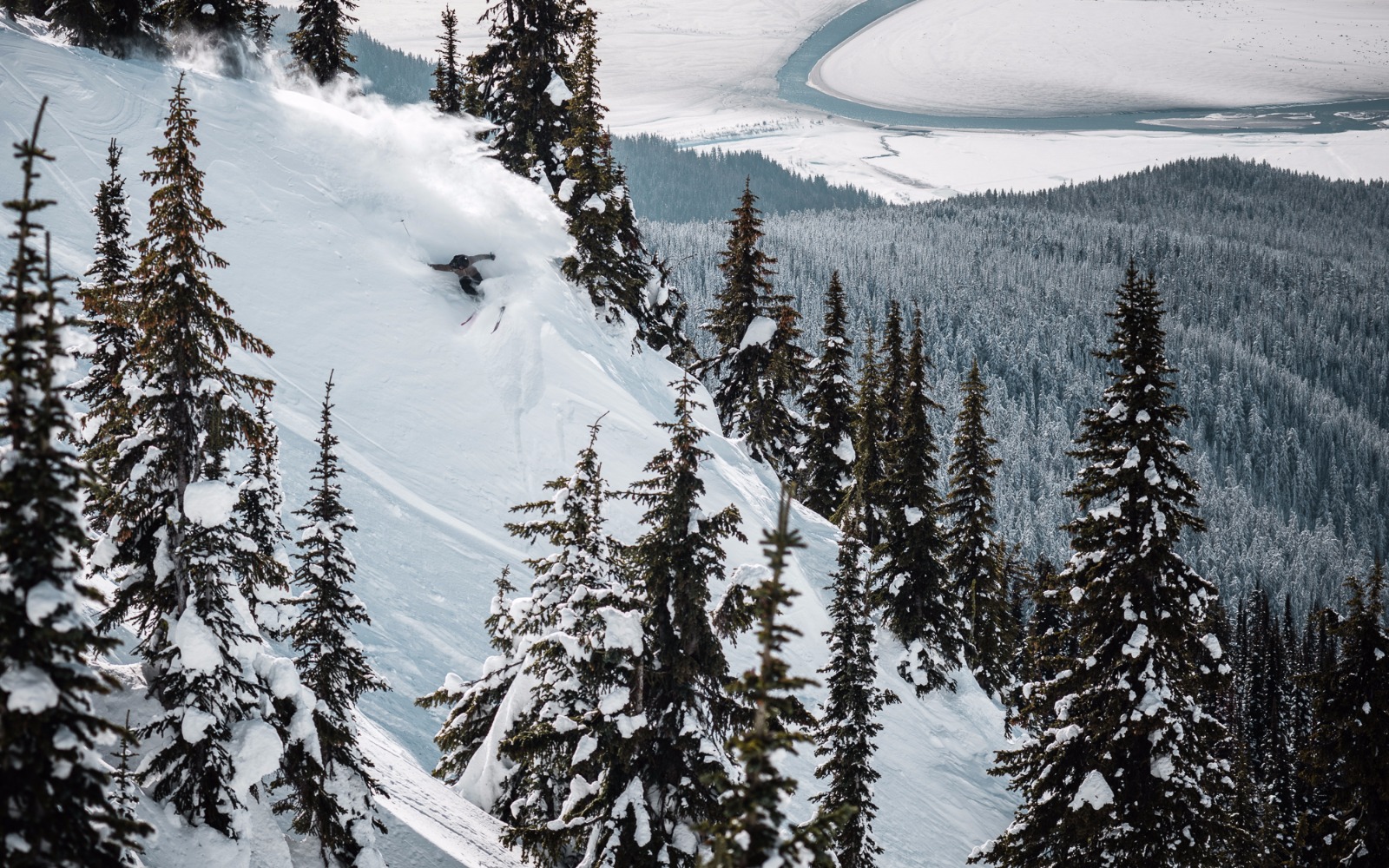 Zane Severson
Brand: Völkl
Model: Revolt
Mount: 2.5 back from center
They're powerful. You can ski over anything in them. Plus, the graphics are gas.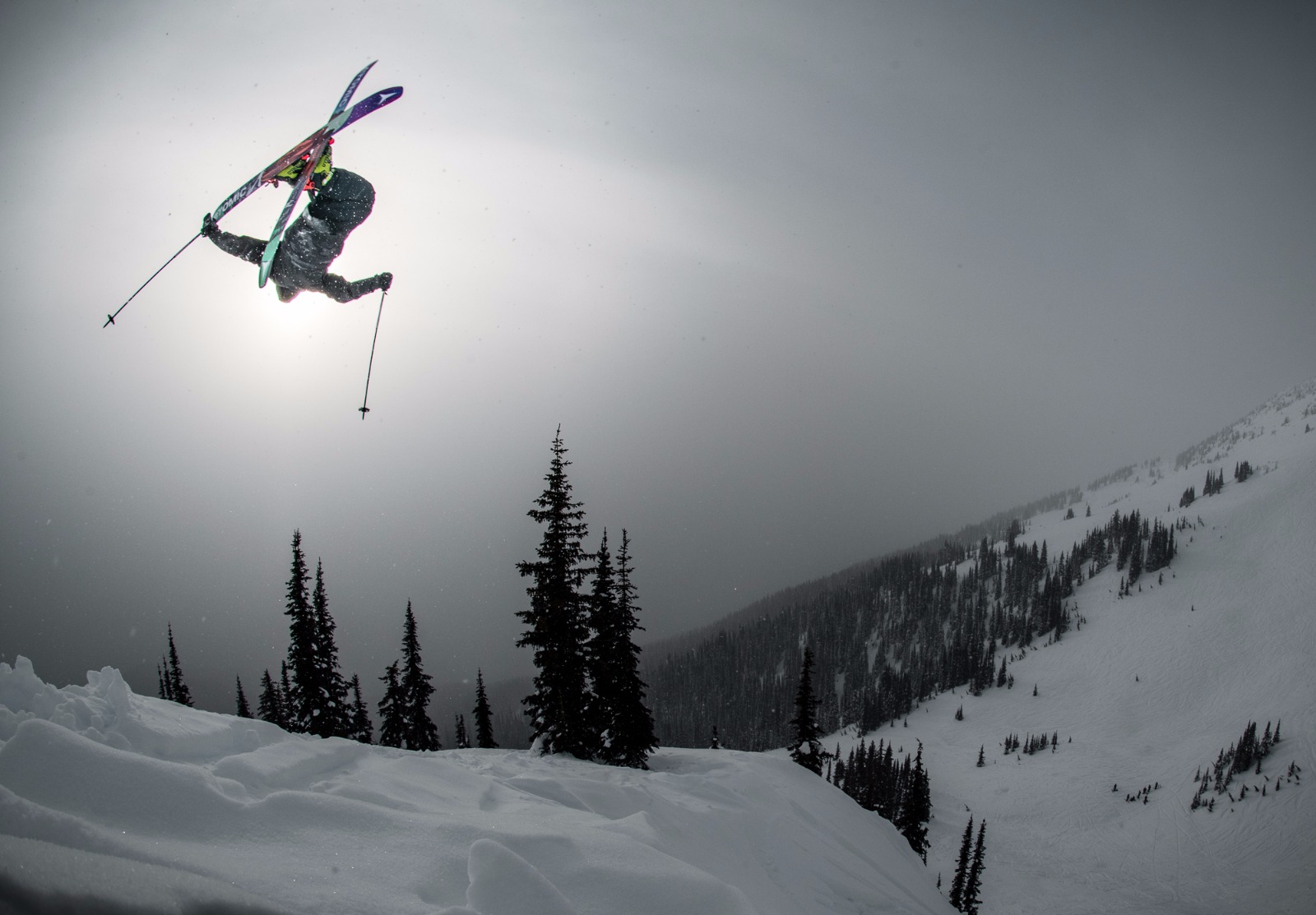 Kieran Fagan
Brand: Atomic
Model: Bent Chetler
Mount: 2.5 back from center
They're stiff so you can hit big landings but also light so you can throw some big stuff. They're definitely good if you want to try big tricks.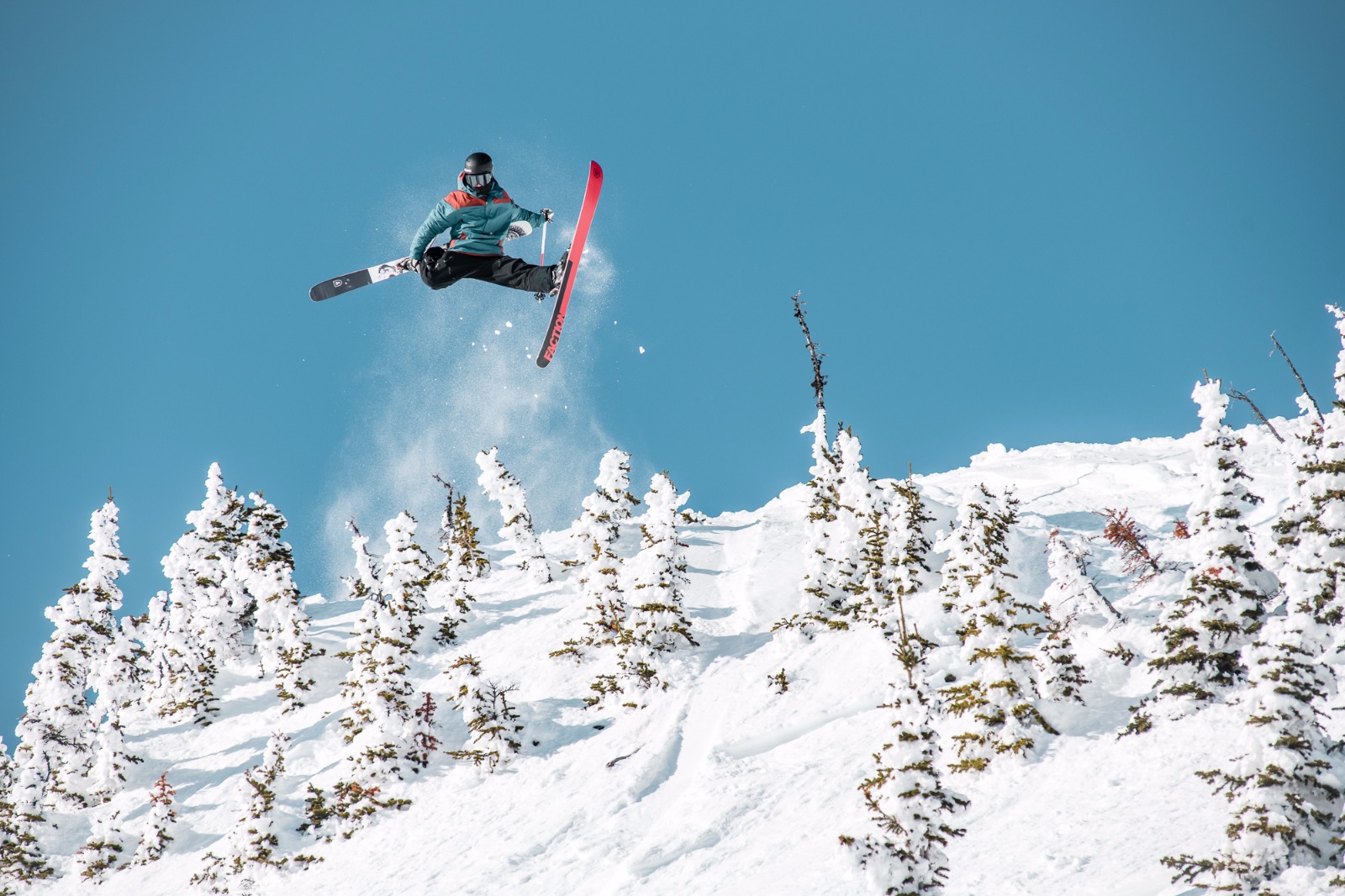 Tim Sivignon
Brand: Faction
Model: Prodigy 1.0
Mount: 1 back from center
It's flexible, which makes it feel super playful. I also think it's pretty versatile. It can do anything.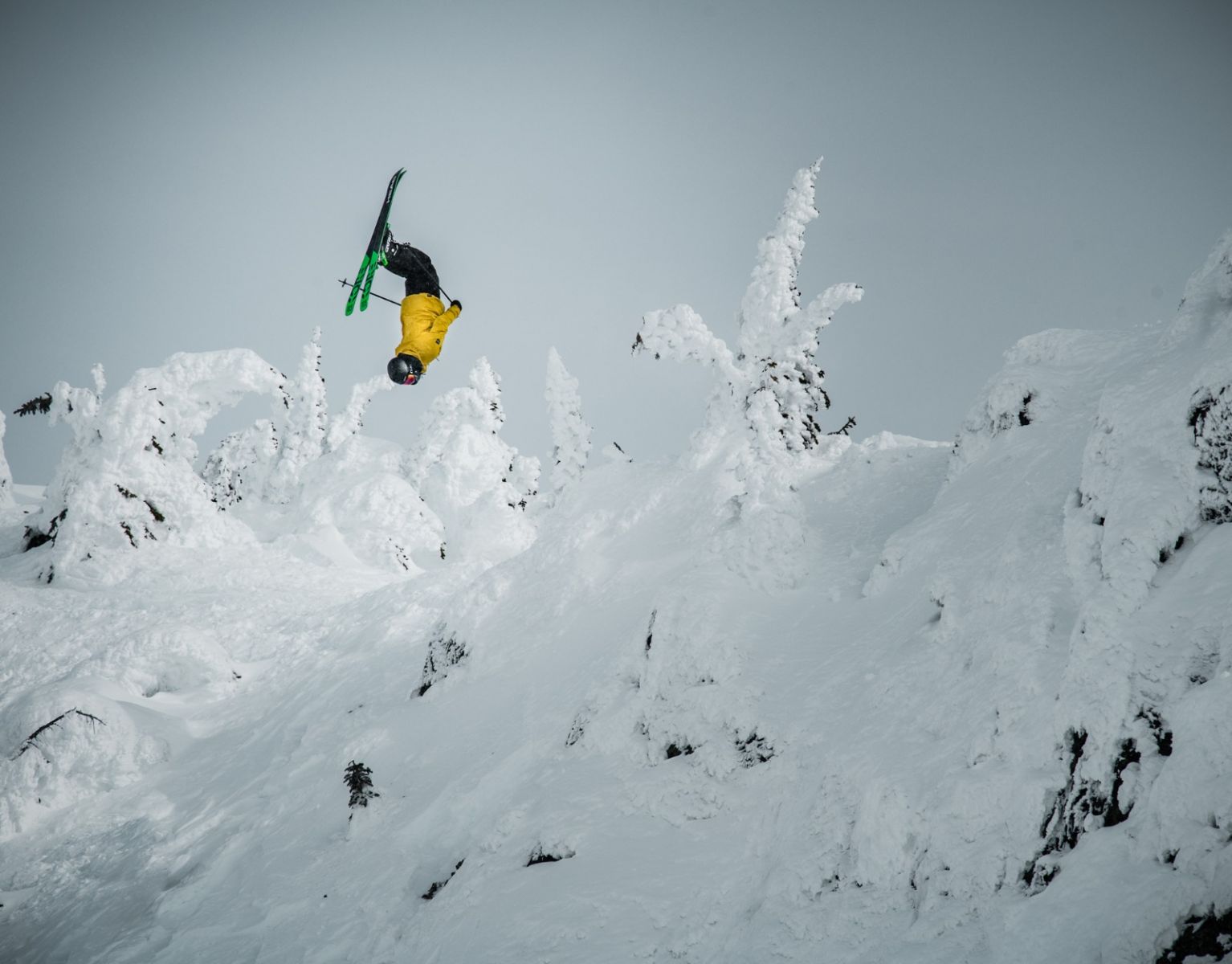 Cole Richardson
Brand: Head
Model: Kore
Mount: 2.5 back from center
They're pretty stiff, but still super light. I think that gives them a balance of being playful but still being solid for big landings — you can definitely charge on them. They're a great all around ski.