Quiksilver Pro Gold Coast 2018
Ready. Set. Roll. Welcome to the 2018 Quiksilver Pro in Australia. As the season opener for the WSL Championship Tour, it sets the tone for the year. The event is based at Coolangatta's iconic Snapper Rocks and has the ability to run anywhere on the Superbank. The waiting period stretches from March 11-22 and is sure to showcase some of the best surfing you'll see all year.
#Quikpro 2018 - Things To Do
The Quiksilver Pro is more than just a surf competition — it's a gathering. There's plenty to do after the action wraps up. If you're around, here are a few things to pencil in.
Friday / March 9
5:00 pm
Opening night of Quiksilver Pro - Cafe 28
Saturday / March 10
7:00 am
Quiksilver Pro Trials
Saturday / March 10
2:30 - 3:30 pm
City Beach Signing - Robina Town Centre
Sunday / March 11
7:00 am
Waiting period kicks off
Saturday / March 17
4:00 pm
The Drop Festival - Ebenezer Park, Tweed Heads
Thursday / March 22
6:00 pm
Last day of waiting period
Rider's Picks - Mikey Wright
Wanna surf like Mikey Wright? Bad news: that's impossible. But you can at least dress like him. Here's a quick look at his Gold Coast getup.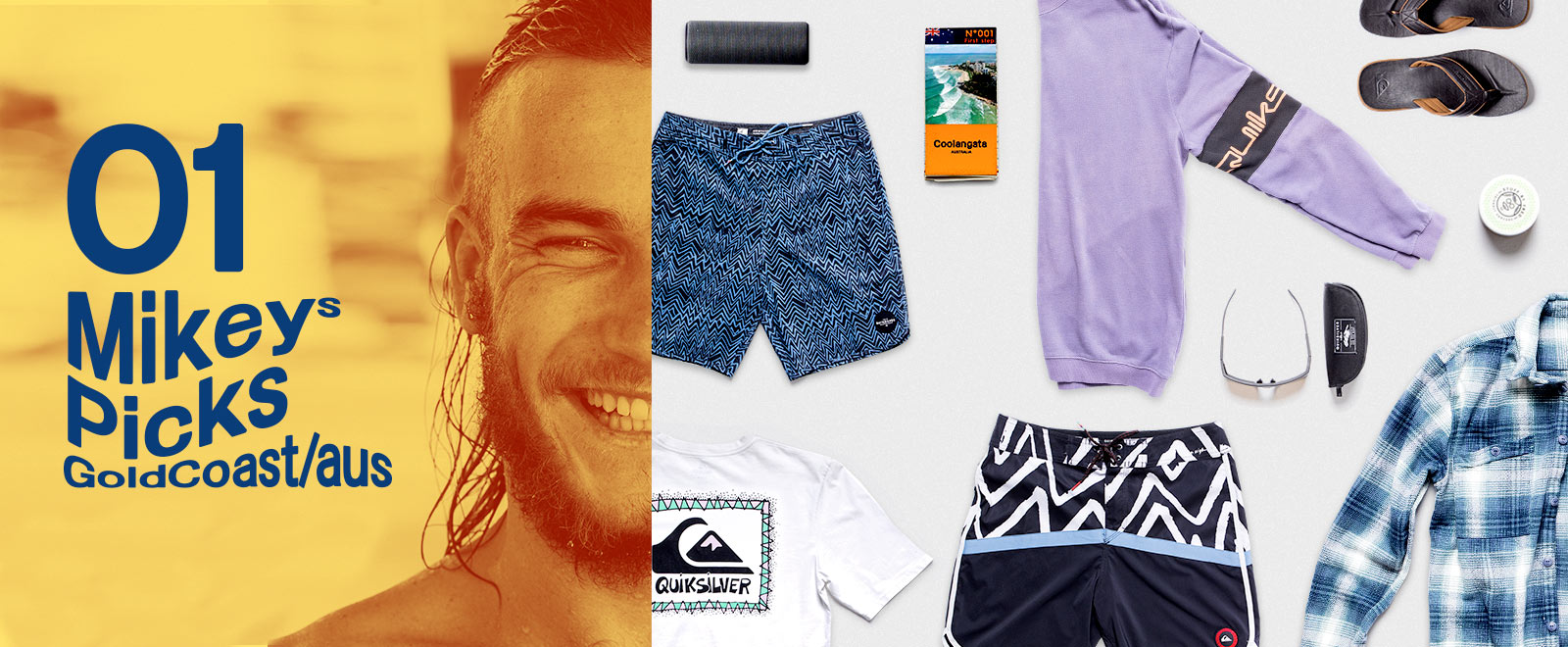 Quiksilver Pro Collection