You been taking advantage of your Backstage Pass to the Quiksilver Pro?
If so, that means you've had a conversation with a first-time CTer. You've fondled a couple comp boards. You've joined us for some free surfs. You watched the best waves of the event and even chatted with the wildest card.

Now, it's time to get on the beach and mix it up with an average spectator. Well, not so average — she's lovely in fact. Her name is Joelle and she's from Australia's Sunshine Coast. She's standing just there. Rady to roll?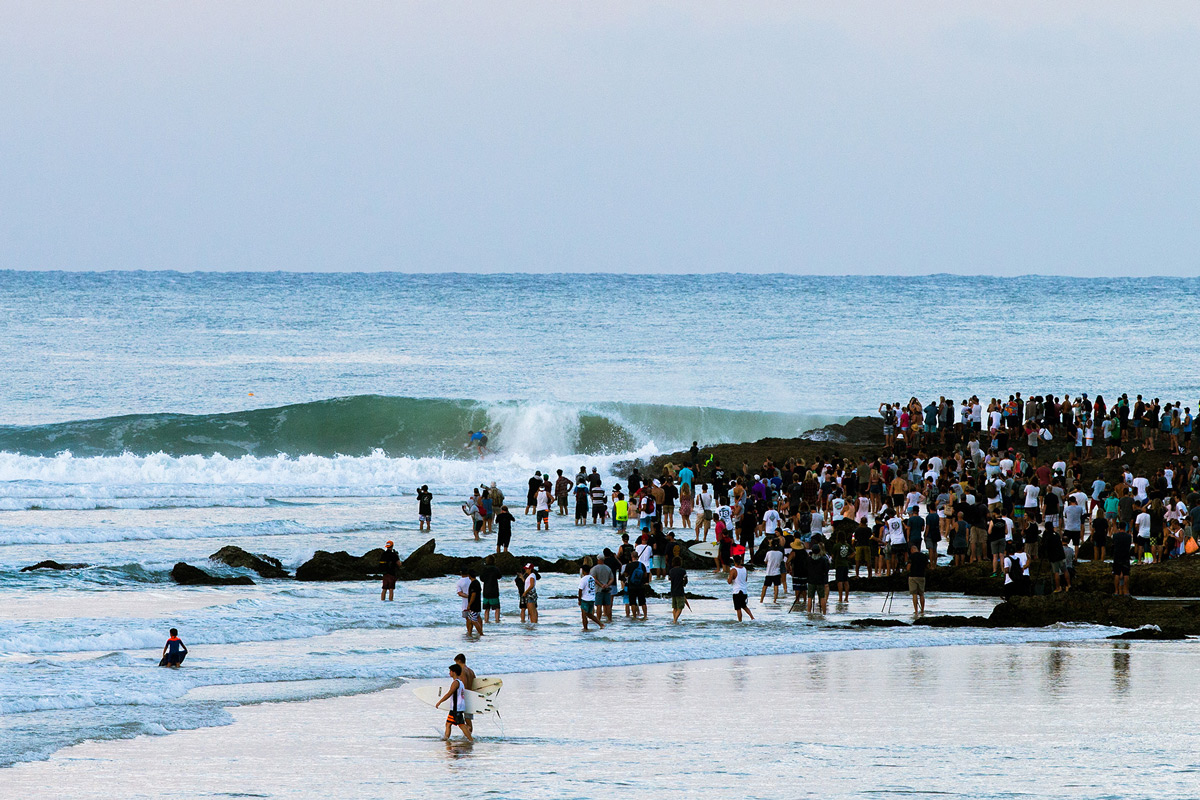 This your first time at a professional surf contest?
I've been to other surf contests before but this one is definitely the biggest. I live a few hours north so we just rented a cheap little apartment here for a couple of nights and it's been amazing.
You been enjoying it?
Yeah, for sure. The weather's been perfect and there's so much going on.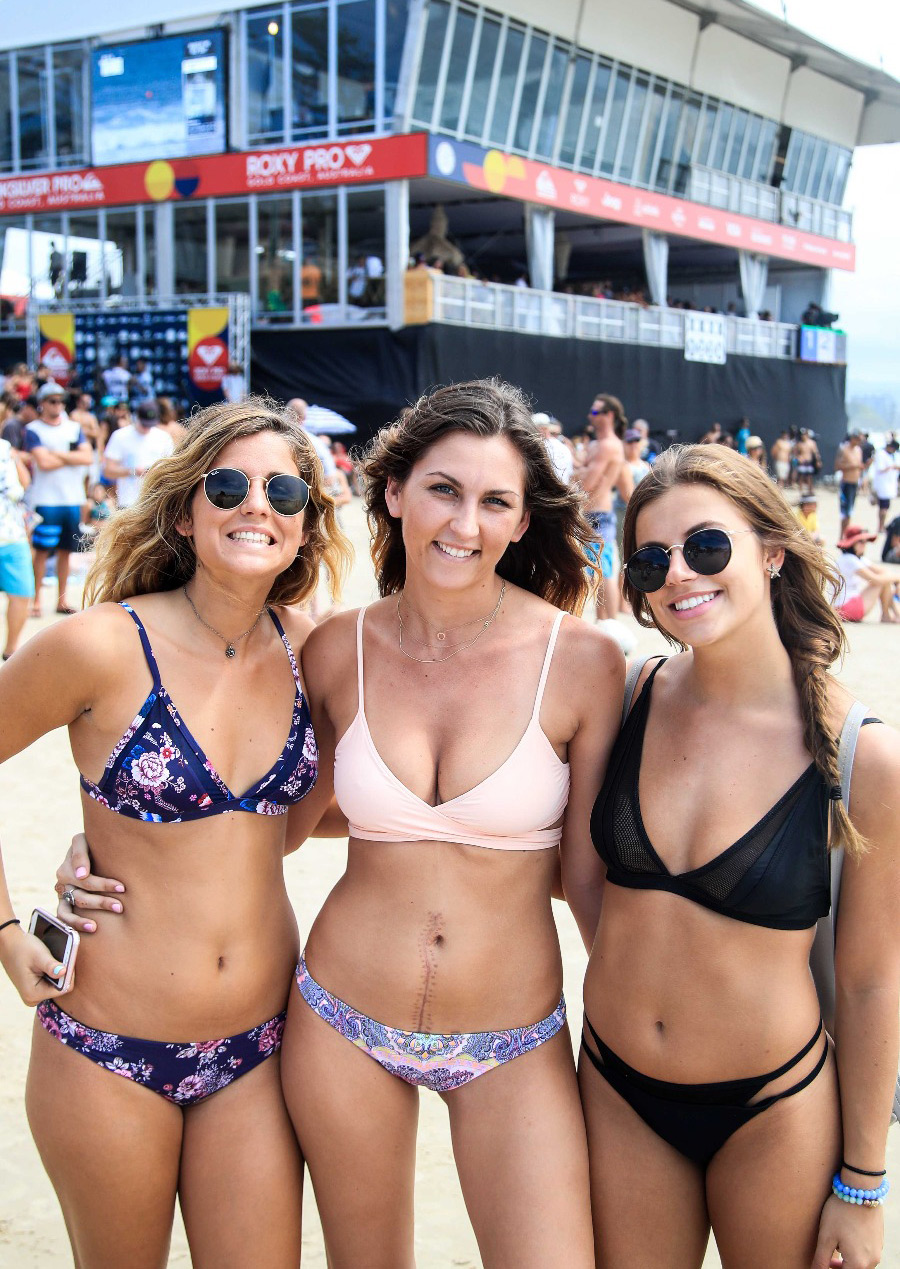 Like what?
Well, this contest obviously. But then the nightlife has been really good too.
What do you like most about the actual contest?
Hmm. I don't know. I've been to other sporting events before, but this doesn't really feel like that. I guess my favorite thing is how everybody cheers for everything here instead cheering of just cheering for certain teams. It makes it feel like a party.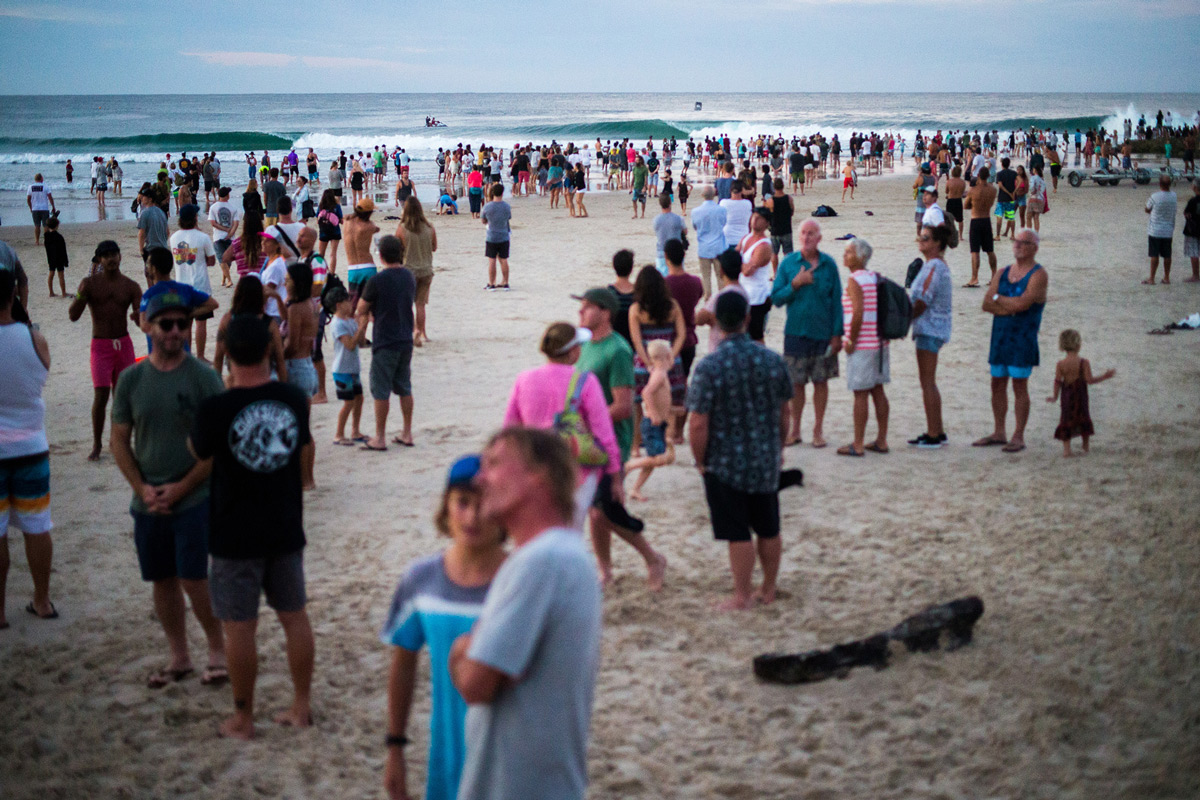 Who do you think is going to win?
Honestly, I have no idea.
Just say Connor O'Leary then. Z
OK, Connor O'Leary.