Skip to products grid selection

New colours, new cuts for men and women. The Original has been the common thread of a thousand stories and it's got plenty more to tell. So, pick your flavour and get busy.
Comfort, performance and sustainability. The Original Arch is a boardshort like no other. Here are a few of the things that make it, well, original.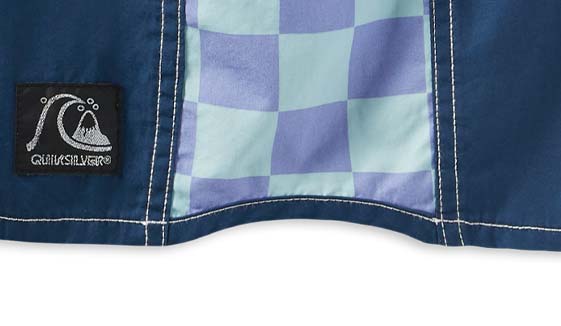 Arch Construction
The design that changed everything: Quiksilver's 1981 Arch panel, which follows the body's lines, increasing flexibility and allowing for better surfing.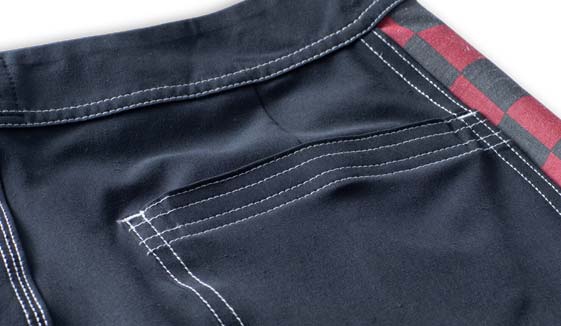 Contrast Stitching
When boardshorts were born, we didn't have the luxury of matching stitch color to fabric color. Turns out it looks good, so we kept it around.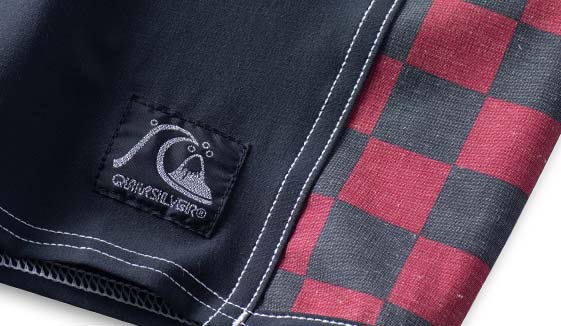 Patch
It wouldn't be complete without an iconic logo. Ours is on a lurex patch woven into the short — you won't find this anywhere else.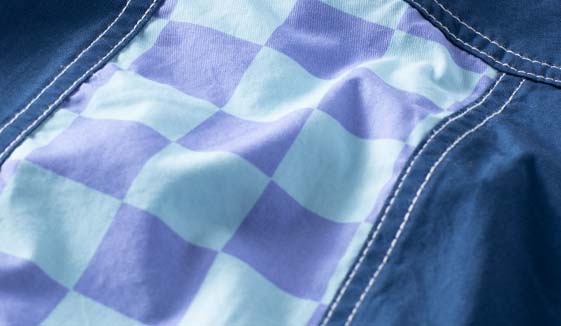 Recycled Fabric
A 4-way stretch fabric made from recycled plastic bottles. It feels good in the water, out of the water and everywhere you want to take it.
Born in 1969, The Original by Quiksilver was the world's first real boardshort. Over the years, it won world titles, broke rules, inspired individuals and connected communities, becoming a patch of honour on the beach and beyond. It's been ripped-off, updated, evolved and amplified. But The Original has cemented its status as an icon of surf culture.
An Icon re-mastered in raw heavy cotton, with a double snap waist fastening and along with the rest of the original family, its iconic Arch side panel. Tested by our team in all conditions both on land and surf.
Double snap and Velcro closure made for an easy and secure fastening.
A boardshort like this can go far beyond the beach. Which is why we also make The Original with an elastic waist, giving an iconic boardshort a fashion-forward twist.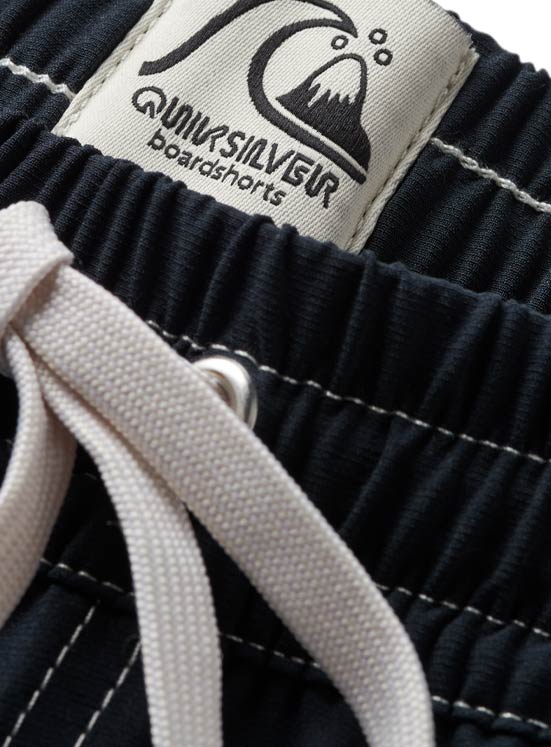 Elastic Waist - In style, in and out of the water. This is the main feature that separates this short from The Original boardshort.
Side Pocket - Most boardshorts don't have side pockets. These do. Your keys, phone, wallet, etc can thank us later.